7 STEPS TO PROTECT YOUR ATHLETIC CAREER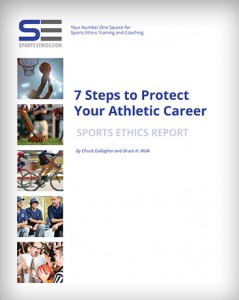 An athlete's greatest career asset isn't talent… it's reputation. It's time to take steps to protect it. This tell-it-like-it-is guide covers all the essentials, from money smarts to avoiding social media fallout. Get it for yourself, or to distribute to your team.
Get the Guide for your team now!

We Respect Your Privacy.