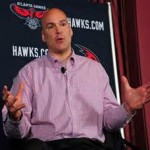 Words have power. I get that. Words have meaning, and I get that too. However, not all of us always say things the right way. In fact, none of us. I am standing by that. I am standing by the statement that sooner or later, every one of us (and that includes you, you and you) will mean to say something one way and it will come out the wrong way. That's life.
In the context of the above, I really don't like two things: I don't like people who sit back and wait for others to make any kind of mistake so they can pounce on them. The second thing I don't like is people who use the word "racist."
I hate racists, but I am very careful to never call someone a racist until I know his or her heart. Unfortunately, we live in a time when those people "who pounce," will throw out the word "racist" in response to almost anything that is said by someone they don't like.
Racist is an extremely powerful word, and an even more powerful accusation. The ethical problem is when someone uses such a powerful word to describe someone who said something the wrong way. There is no defense when someone throws out that word against another. The word racist shuts down dialog.
In an article by Kevin Arnovitz for ESPN.com (February 18, 2015) entitled: "Andrew Young backs Danny Ferry," we are brought to an incident that occurred September 12, 2014.
"Ferry took a leave of absence from the Hawks on Sept. 12 after a recording of him making inflammatory comments about Luol Deng on a conference call was made public. Since Ferry's departure, Hawks coach Mike Budenholzer has presided as the head of basketball operations, with assistant general manager Wes Wilcox also active in day-to-day proceedings.
On the call, Ferry characterized Deng as a player who 'has a little African in him,' and added, 'He's like a guy who would have a nice store out front and sell you counterfeit stuff out of the back.'"
For this comment, Danny Ferry was ushered out of office. From numerous reports, the shamed General Manager was not expressing his personal views, but repeating the comments of others. Interestingly, Danny Ferry has found support in a man who is an Atlanta icon, Andrew Young. Young was a congressperson, an ambassador and Mayor of Atlanta. Young is also African-American.
"Young said that were he the decision-maker in the Hawks executive offices, he would've encouraged Ferry to stay on. He added that he doesn't believe Ferry is a racist.
'No more than I am,' Young told the Atlanta station. 'That's a word that you cannot define, 'You are a racist.' You can't grow up white in America without having some problems. You can't grow up black in America without having some subtle feelings."
Ill-advised words
I am going to say with 100 percent absolute certainty that if Danny Ferry could have a do-over in describing Luol Deng differently than he did, he would take it.
What did Danny Ferry mean that day? I can't pretend to get inside his mind. HOWEVER, in that call he tried to correct and clarify himself. Did he use the wrong kind of example? Yes, he did. Is he a racist? I can't get inside his heart, but I would bet against it. He was alluding to counterfeit goods and the huge trade in counterfeit goods and those who sell those goods.
I also believe that many of the people who like to pounce, might have understood what Danny Ferry was repeating had they listened to his clarification.
Danny Ferry said what he thought was the right thing, but he was saying it the wrong way. This is opposed to many people who carry the wrong thing in their hearts but cover over their true feelings with a lot of fancy talk.
We just don't listen to each other's hearts anymore. That's where we have to try to start.