We are constantly being told that sports are international. The NFL plays and has played games in London, Toronto, Mexico City and Tokyo. The NBA plays all over Europe and in China. MLB plays exhibition games throughout the world. The even larger question is if we care about larger issues that even go beyond a U.S. or Canadian connection?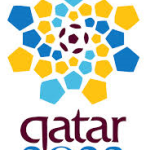 Do you like soccer? In 2022 the World Cup Finals will be held in Qatar. In an article by Pete Pattisson that appears in the British newspaper the Guardian (November 7, 2014), we learn about the dark side of international competition.
Qatar is a very rich nation. To build the infrastructure the Gulf emirate needs to please the soccer hierarchy at FIFA, they are bringing in workers from countries that are not only extremely poor, but repressive.
Mr. Pattisson writes:
"Thousands of migrant labourers from North Korea are toiling for years on construction sites in Qatar for virtually no pay – including on the vast new metropolis that is the centrepiece of the World Cup – in what may amount to "state-sponsored slavery". According to testimonies from workers and defectors, labourers from the reclusive state said they receive almost no salaries in person while in the Gulf emirate during the three years they typically spend there."
Why would North Korea send its workers to Qatar? It's a matter of currency. Qatar pays the workers money, but it is held by North Korea. When the workers return to the repressive state they are lucky to get 10 percent of their pay. Most get nothing. It is slavery. The rest of the currency is kept by North Korea (actually a North Korean company that poses as a legitimate company), because they need hard currency. They are building everything from luxury high-rises in preparation for the event to parts of the $45 billion soccer complex itself.
While the workers from North Korea are literally slaving away for this event, they have no money. Nothing. If they need anything extra, they have to beg for it. The estimated 3,000 North Korean workers, work long hours under brutal conditions. They are, of course, under constant surveillance. Korea has tens of thousands of workers placed all over the globe and all of their money is funnelled back to Kim Jong-un and his henchmen. Qatar, of course, claims it has received no complaints from its North Korean workers. Complaints mean death; it may even mean deaths to their families back home. In what universe would they complain?
FIFA is soundly sleeping
FIFA, The Fédération Internationale de Football Association, is based in Switzerland. They are the governing body that sanctions these major soccer world events. Here is FIFA's mission statement exactly quoted:
"FIFA's primary objective is 'to improve the game of football constantly and promote it globally in the light of its unifying, educational, cultural and humanitarian values, particularly through youth and development programmes.'"
The word that stands out to me is "humanitarian." Do humanitarian values extend to slave labor? I don't think so.
I don't expect FIFA to be ethical, certainly not North Korea, and forget about Qatar. This is an aspect of human transport and trafficking that we, in North America don't seem to like to talk about. However, we as soccer fans and sports fans can say something and can do something.
In the very least we can be aware that underneath the hype of the 2022 World Cup, people very much like you and me (but for a matter of chance and luck), were enslaved to build sports venues.
Tomorrow I will go back to writing about smaller issues; ESPN and athletic issues; easy to understand stories, but for now I will curse all of the people in FIFA, US Soccer and everyone else who are looking the other way.