What did Goodell know, when did he know it and why has he stone-walled? In a case that has had more twists and turns than a mountain road, the arbitrator in the Ray Rice appeal, U.S. District Judge Barbara S. Jones, has ordered the NFL commissioner to appear in the arbitration hearing.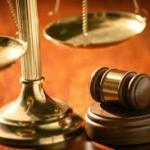 At issue is that suspended player Ray Rice and the player's union, feel that after the domestic violence incident he was given a punishment which he accepted. When the infamous knockout video surfaced, at the NFL's "outrage" bubbled over, another punishment was meted suspending Rice indefinitely. Rice and the player's union claim Goodell had the video all along, and from the very beginning Ray Rice told the NFL exactly what had taken place. Like it or not, the "Rice side" feels strongly that he has been subjected to a double-indemnity situation and a double consequence for the same assault.
For reasons that deal with the big business issues of the NFL, money and power, Roger Goodell has wanted to avoid attending the arbitration hearings.
The Ruling
According to an online ESPN article (October 23, 2014), "Arbitrator rules Goodell must testify," the judge has ordered Goodell to show up to the hearing. Here is where the mountain road twists again.
"'We will continue to respect Judge Jones' confidentiality order regarding this proceeding,'" NFL spokesman Brian McCarthy said in an email.
Then the article states:
"NFL lawyers have argued that Goodell shouldn't have to testify, and instead were offering testimony from Jeff Pash, the NFL's general counsel, and Adolpho Birch, the NFL's vice president for labor policy. Pash and Birch were with Goodell when he met with Rice's side in June to talk about what happened when the former Pro Bowl running back hit his then-fiancée in an elevator."
My question is why has this entire case gone from a brutal assault on a woman to a pile of legal crap?
Why is the commissioner of the NFL, a man who is paid the insane sum of $44 million a year, unable to answer a few questions without the benefit of layers and layers of lawyers and legalize?
Did Goodell see the video and hear the Rice description when the incident occurred or didn't he?
Did Goodell see and hear everything and then decided to sweep it under the rug as with so many other cases?
Did Goodell cave to public pressure in this case simply and only because a video emerged?
No matter how you would like to answer the questions, the fact that this scandal has sunk to this level is proof that good ethics and good decision making are not part of the NFL lexicon.
That a man who would beat a woman unconscious in a hotel elevator would now be playing legal games to get his job back is sheer stupidity. As stupid, is that a commissioner as powerful as Goodell claims to have no knowledge of the video or the severity of the crime when the initial punishment came down.
The NFL needs a major overhaul or it will be changed by the public. I know that no one believes me now, but it will happen. The "shield" and "protecting the NFL shield" are catch-phrases and PR words spouted by fans and talking heads. Beating a woman unconscious and then dragging her off an elevator is real.
This is not a time for lawyers and unions and arbitration, but a strong case for good ethics.