This blog does not so much deal with Motor Sports as it does with athletes in any sport, who will make choices that are so bad, they may almost never recover from the consequences for an entire season or many seasons. The issue here is to explore is the "why?" of it all.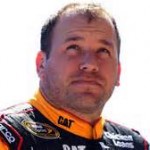 In this case, we need to talk about tires.
Randy Sartin, writing for USA Today on April 1, 2015 (this is not an April Fools joke):
"NASCAR issued one of the largest penalties in its history Tuesday after Ryan Newman's No. 31 team at Richard Childress Racing was found to have illegally manipulated tires…Drivers like Jeff Gordon and Denny Hamlin said they were certain some teams were drilling small holes in the tires in order to let air out during the course of a run, thus allowing for better wear and grip. Newman's team was found to be guilty of that, earning a whopping 'P5' penalty on NASCAR's six-tier infractions scale."
The sanctions are over-the-top serious and include a 75-point deduction, huge fines and crew chief suspensions. In the world of Motor Sports, playing with the tires can be compared to a player betting on baseball or shaving a couple strokes off of a PGA scorecard. Illegal modifications of the tires represents everything NASCAR has fought against.
After NASCAR seized the tires and had them analyzed they issued the following statement:
"NASCAR takes very seriously its responsibility to govern and regulate the rules of the sport in order to ensure competitive balance. We've been very clear that any modifications to race vehicle tires is an unacceptable practice and will not be tolerated."
It is ironic that Richard Childress Racing (RCR) has been an outspoken critic of tampering. Words are cheap, of course. According to the article:
"We understand the seriousness of the penalty," RCR president Torrey Galida said. "In fact, RCR has been one of the most outspoken opponents against tire bleeding since the rumors began to surface last season."
RCR is hoping to appeal. Then again, Lance Armstrong flatly denied doping and Pete Rose denied betting on baseball; Tonya Harding said she had nothing to do with trying to bash in Nancy Kerrigan's kneecaps and A-Rod denied PEDs.
We knew the consequences
Why do athletes, coaches and teams intentionally make choices that they know will get them in deep trouble if they are caught? The easiest answer most people will give is that they believe athletes do such things because they feel they can get away with it. It is a logical thing to say; after all, Armstrong, Rose, Harding and A-Rod all dared people to prove that they were doing something.
In taking just the example of Armstrong, his doping game was done at the expense of anyone who was ever close to him. He threw anyone and everyone under his personal bus; he bullied, he lied, he denied, he ignored and he attacked.
Still, he was caught.
I think the deeper issue is one of opportunity. Opportunity is an unrealistic expectation. It is based on the thought that the gamble to seize the opportunity is a worthwhile enough bet to gain the reward it can yield.
In the case of Lance Armstrong, his bet paid off in status, money and power. In regard to Richard Childress Racing, they had not won a significant race in a long time. They saw an opportunity to doctor the tires to gain a competitive advantage. They took the opportunity because they thought the door was wide open to them for recognition, fame and fortune. It wasn't.
From an ethical standpoint, ethics training – no matter the sport – sends a not so quiet message that the opportunity an athlete or team perceives, is not an open door but a trap-door.
Here is the problem. All too often, a team or league; an organization or association knows the opportunity is there, but they are lazy in blocking it. They are lackadaisical in forcefully closing off the door.
They think, "Why should I call in a Sports Ethics guy like Gallagher to lead ethics seminars? Why do we need him to explain to athletes or teams or crews that going through the unethical door will result in consequences?"
Well…just based on the examples above, it could have prevented a lot of problems. What will RCR do this season? Probably not much. I don't know how to doctor a tire, but I do know what happens when you mess around with the rules. Just like a bad tire, the whole season will go flat.