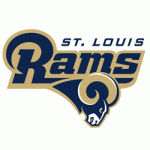 As is always in good taste, Sports Ethics would first like to send its condolences to the City and people of St. Louis. L.A. fans, I will get to you in a minute but for now, we need to recognize that St. Louis is hurting; not just in a football sense, but in many other ways.
Let us also acknowledge that the nonprofit NFL is a big business; a mega-billions business. The NFL has a hierarchy and sitting atop the hierarchy is a group of 32 owners who are very wealthy; mega-billions wealthy. Incidentally, in case you have not heard, the ownership vote to move the Rams was 30-2. There weren't too many owners (in fact, none)pounding the table on behalf of St. Louis.
We understand that the anger is so great in St. Louis that there is a legitimate movement (pun intended) to ship a large pile of St. Louis poop to the Modell…er, I mean Kroenke residence, as a kind of protest. Don't bother. He is such a good business man, he will find a way to recycle it into a lawn product for millionaires. I am sorry, St. Louis. I like your city and I like Missouri but maybe you should have known better.
Is the city a loser?
You do not have to be a financial wizard to know that St. Louis, while having a core of dedicated fans, was at or near the bottom of the league in attendance. However, there are always extenuating circumstances. They needed a new stadium with a larger seating capacity and they needed to put a much better product on the field. To the owners, St. Louis is a small market somewhere between New York and L.A. The NFL only saw catastrophe if the team stayed.
I think it was also a matter of intent. Stan Kroenke has had his eyes on a nearly $2 billion football stadium and entertainment complex in the Los Angeles vicinity. He is a real-estate mogul and a deal-maker. This is not about football but about deals.
I am not a billionaire, and Chuck Gallagher (president of Sports Ethics) assures me he isn't a billionaire either, but it would seem to us that if an owner has his eyes on a move that would instantly triple the value of his team and get him an entertainment center in L.A., why the heck would he care one whit about St. Louis? As Mr. Kroenke did not decide to make this bold move overnight, where does that leave the intention to significantly improve the team or to improve the St. Louis stadium? I think a lot of folks living in St. Louis knew that too.
With the Rams now stealing away to Los Angeles (yes, I know they moved away from L.A. to St. Louis after the 1994 season), two other players enter the scene: the Chargers and the Raiders. One of those teams will likely want to join the L.A. Rams in the new entertainment complex. The move will make their fans unhappy too. Money talks and both the San Diego and Oakland stadiums needed replacing and to the ownership groups, it was far better to cozy up to the Rams. Where the "third man out" will go is anyone's guess.
What we do know is that just like the NFL owners can turn on fans, the NFL owners can turn on each other! San Diego had it in their mind that they would leave Qualcomm Stadium for the new L.A. digs, but Kroenke with $7.7 billion in wealth had a louder voice than the "poorer" owners. He got his way.
I would not be shocked to see the Chargers move to another city and completely out of the SoCal market. Some city will pony up big bucks – you wait and see.
Does the NFL care about you as a fan? They do a great job of talking about the "fan experience," but what does that mean? Next year the St. Louis fans won't be experiencing anything at all, and I'm not so sure San Diego or Oakland fans will be much happier either.
If the smallest market is always in danger of getting moved, what do you as a fan living in that market owe the team or its ownership? Another way of putting it is "How much loyalty is enough?" I don't know the answer to that, but I am sick and tired of us fans always getting blamed when a team decides to take a hike. Stop blaming us. Embrace your own greed.
When the product, professional football, throws away the very people who gave life to its creation, what does that say?
Ethically, this is the toughest question of all. If this is only a business, I am OK with knowing that, but maybe we as fans will have to approach the product in a more business-like fashion as well. From now on, we should maybe copy the league and its owners in buying or rejecting the entertainment being offered with our heads instead of our hearts.