From the outset, I need to say that the real victim in this case is not Mr. Blaylock, but Monica Murphy, a mother of five who was killed in a head-on collision with Mr. Blaylock's vehicle in May 2013.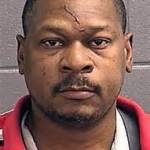 Blaylock allegedly went into seizures before the collision following years of alcohol abuse and receiving several drunk driving citations and arrests. There were outstanding warrants for him at the time of the accident. Ironically, he was sober when the fatality occurred.
Mookie was specifically ordered by his doctors to not drive due to alcoholic seizures, but he did so anyway. The crash also landed the former Atlanta Hawks basketball player in the hospital. He was critical and on life support for several weeks. He did not appear to have any ethical or spiritual awakenings while hospitalized.
Ms. Murphy was doing nothing except driving. She is dead, and Blaylock will serve three years, pleaded down from a 15 year sentence. He also received 1,500 hours of community service, but who knows what that means? Who will keep track of those hours?
He will walk from prison by the time he turns 50. He will live to see his children play sports. He reportedly never apologized to the Murphy family.
Ethical outrage
Originally drafted by the New Jersey Nets in 1989 out of Oklahoma, he quickly began to earn his reputation as a defensive phenomenon. His "golden years" were for the Atlanta Hawks. In 1994, he was named to the NBA All-Star team and for two years running, he led the league in steals. Of his abilities as a basketball player, there can be absolutely no doubt. He can find pick-up games in the prison yard.
It was off the field that the demons of alcohol and drug abuse that defined him as a person.
Predictably, if you read the comments to the Blaylock story online, there are "fans" rushing to defend him. They cannot understand why someone who was "sober" was arrested. Of course, they dismiss the fact he was told not to drive because of seizures. One post I read, even said:
"Well, he can't be expected to stay home all of the time."
An athlete who spent 13 years as an NBA player should presumably have saved enough money for cab fare. Unless, of course, he lost all of his money as well.
Where was Blaylock's support group when he first started on his spiral? Where were the advisors who had committed themselves to helping him? I will tell you; they weren't there. Not, of course, in any meaningful way. A man or woman in any workplace with a history of alcoholism and drug abuse is typically given counseling, treatment and ultimatums. Blaylock played for three NBA teams; who helped him, who reached him?
His poor choices led to his consequences. People stood around and watched rather than telling him the things he needed to hear. Now he has three years to redeem himself.
If he is lucky, he will find the courage to give himself a second chance. What he doesn't need are people rushing to apologize for him.