I have put off commenting about these allegations because I don't think that good ethics should be a matter of speculation and innuendo. I am going to take a very different point of view than a number of other commentators might take.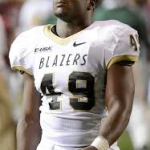 In a November 7, 2014 article by Joseph Zucker for the Bleacher Report entitled: "UAB Investigate Speculation Involving Chris Rabb, Jameis Winston, Point Shaving," we learn that:
"Point-shaving allegations surrounding Blazers defensive end Chris Rabb and Florida State quarterback Jameis Winston are being investigated by UAB. The NCAA has looked into the matter as well…ESPN's Darren Rovell reports the NCAA is interested in the allegations against Jameis Winston, stating 'NCAA has inquired about details in Jameis Winston point shaving allegation. To call it an investigation is inaccurate.'"
One more quote from the article that is quite telling:
"The problems stem from an anonymous writer named Incarcerated Bob, who alleged Winston sandbagged the first half of an eventual 42-31 win over the Louisville Cardinals. The Seminoles star did so in order to help Rabb, who was a teammate of Winston's in high school, win $5,000."
For the record…if there is one
For the record (and I hope I don't come to regret it), I believe that Jameis Winston is completely innocent of any wrong-doing. Louisville sits at 7-3 and though they are on the outside looking in of the AP Top 25, they are close. A good win or two and they will break through. My point is that Louisville is no chump and I am not shocked they gave FSU problems. A score of 42-31 is not a blow-out and it's also not unreasonable for two tough teams.
The problem is that Winston and Chris Rabb (who plays for UAB) are friends. There is speculation that this friendship led to Winston holding back on his scoring so that Rabb could lay a bet and make a lot of money based on inside information.
I don't know who "Incarcerated Bob" is, or how he gets his information. I do know that anything Jameis Winston now does will be under an unbelievable magnifying glass. It is not "all his fault," whatever that means, he has not had people in his football life who could have helped his ethical compass. In terms of point shaving, as rocky a road that Winston has traveled, if he knows that if he was caught he would be through with football and football would be through with him. He would have known that.
What I do also know was that he was a lock to go early in the first round; I would not be shocked if he dropped to well down in the second. It is not for lack of talent that he will drop, it is from one bad choice after another, and one bad consequence after another. The biggest consequence will be the gray area of reputation and bad ethics. The loss of reputation and the whole fog of doubt that surrounds Jameis Winston could cost him tens of millions of dollars over his career.
A lesson for any athlete
I believe this story gained legs because of bad ethics. Some people in the world of sports are convinced of almost any story they hear about Jameis Winston is true. The story is much, much larger than Winston. It applies to any athlete who continually screws up.
Reputation, once broken, can take years to fix. It is not an open-ended bank account. Yes, I am treading lightly in regard to Jameis Winston because I think he is innocent of any wrong-doing in this case. I am also sorry he has backed himself into this lousy position.