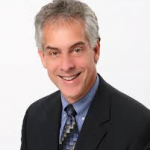 Yesterday was a strange sports day for me.
I watched Torii Hunter break into a fuming, sophomoric striptease last night after being called out on strikes; in the morning, I overheard a high school football coach talk about an exchange he had with a parent. The parent complained that her son felt "overwhelmed;" the young man had never played football before, and he thought it would be "too hard to learn." Then there was Bob Costas commenting on Caitlyn Jenner, pressing all kinds of social media hot-buttons. Costas maintained that more deserving athletes should have won ESPN awards for courage. Twitter lit up.
The issues that surround sports of course, surround our daily lives. There is a fine line between "life" and "sports." In fact, it isn't even a line, it is a filmy gray area that moves back and forth much like a rain cloud coming over the mountains.
I taught and consulted on the topic of ethics for many years to corporate executives, managers, associations, governing agencies and entire teams of people in all different walks of life. Coaches, former players, sports media guys and sports association people would often be in my audiences and they encouraged me to help those in sports.
The spotlight
Of course I was involved with sports through college, but what I came to understand is that professional and collegiate sports are remarkably similar to ethical problems in business. Make no mistake; much of sports is a business. Athletes and teams are brands. The biggest difference between an executive and an athlete is "lifetime" and the spotlight.
A professional athlete has an average playing lifespan of about 3.5 years. Yes, there are the Jamie Moyer's and Peyton Manning's of the world, but they are huge exceptions. A corporate manager doesn't have to worry about getting injured, but she or he must be concerned about production and performance all the same. The spotlight also applies to those outside of sports; an unethical act by an executive results in loss of job or demotion.
Then there is the matter of competition. An athlete, coach or even an AD or team executive who makes bad choices may get a second chance, but given those coming up behind him or her on the team or association "depth chart," cannot afford to screw up. That's where Sports Ethics comes into play. I work with athletes, coaches and teams to make sure they understand what they can potentially do to their careers.
Little difference, really
Torii Hunter's little meltdown, while fun to watch, is not much different than an accountant I once heard about who threw a temper tantrum in his office. He jumped up on his desk, tossed ledger books around the office and went into a rant because someone made a simple demand of him. They actually promoted him and he became a manager; he was terrible as a manager and several people quit on him because he never really learned about making good choices.
The high school kid who dropped out of football was very emblematic of many problems in our society; people often don't want to put in the work to be successful; they choose shortcuts. In some cases, they choose an unethical route. I counsel athletes about those who are leeches, and hangers on and who are bad influences on their lives – and how to cut them off. They are in "your" life because they never put in the work to make a career for themselves. They can "kill" you.
Caitlyn (formerly Bruce) Jenner is a societal discussion; it can be placed in a sports light or in a societal light. It is how the light is cast. In a recent blog, I stated that the ESPN award is a media creation fueled by the media. I loved the Lauren Hill story, and who among us would not have wanted her for a daughter or sister (except for the mourning part which must have devastated those close to her)? However that is not what the ESPN decision was about. This is also a social media issue filled with traps and pitfalls; I teach people in sports about not messing up on the social media.
I have spent more than 20 years consulting and teaching others about making ethical choices, consequences stemming from choices and good decision making. I write books on the topic and we are just about to finish a book on sports ethics.
I don't pretend to be a former professional athlete. Frankly, while an athlete who plays professional or D-1 sports may be incredible on the field, in no way does that serve as a qualification to teach good ethical choices. I teach men and women in athletics that what they do off the field matters. It affects their careers, their brands, and their lives during and long after their sports careers are over.
What shortens athletic careers in addition to injuries are poor ethical choices. I talk honest and straight to people; I do not teach from a boring textbook. To know my story is to know where I came from and how hard I have worked to make good choices for myself.
Above all, I care about seeing people in sports succeed. It is my mission and the mission of the Sports Ethics organization. I am always pleased to talk with folks about what we do.
Best,
Chuck Gallagher
Tel. (828) 244-1400