Speaker Chuck Gallagher: Delivering Sports Ethics Presentations They'll Remember When It Counts
Sports ethics training has never been more necessary. As we see almost every day in the news, bad ethics and conduct can destroy athletic careers and bring entire organizations to their knees.
Nationally recognized ethics speaker Chuck Gallagher helps athletes, coaches and associations understand the importance of ethical choices and developing good character. He provides actionable, time-proven methods for avoiding ethical traps and making the right decisions—especially in "clutch moments."
What makes Chuck's sports ethics speaking so impactful? He shares real life experience—not theoretical examples that are easily forgotten and not relatable. Participants connect with his upfront, honest and fun approach.The result? Sports ethics training that actually sticks… and that they'll remember when it counts the most.
Chuck's Sports Ethics Programs
Want to Hire Chuck?
Already Hired Chuck?
You may have seen or heard Chuck on these and other leading media outlets: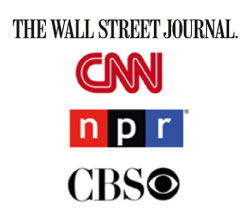 Chuck is also happy to create custom presentations. Please contact us if you have any questions or specific requests.