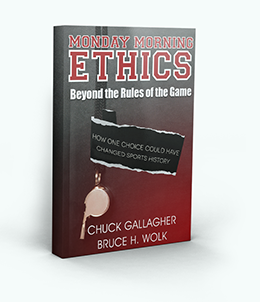 Suppose Pete Rose never bet on baseball or Harding never planned a beat-down on Kerrigan? What if Paterno had thrown Sandusky out of the locker room many years "before" or A-Rod had walked away from BALCO? Chuck Gallagher, America's leading sports ethics expert, wrote the breakthrough book Monday Morning Ethics to show just how some of the biggest sports scandals could have been avoided by just one good choice. Monday Morning Ethics is a must read book for anyone who cares about sports, personal choices and playing the game the right way. LEARN MORE
$14.95

---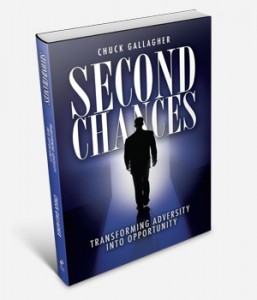 Second Chances: Transforming Adversity into Opportunity
Take Control of Your Life and Your Happiness by Making Positive Choices
208-page book by Chuck Gallagher
Based on the hard lessons learned in his own life, Chuck's book is an inspiring story of choices, consequences and redemption. But beyond that, it will also empower you to make better choices and take control of your own journey toward personal and professional success.
$19.95

---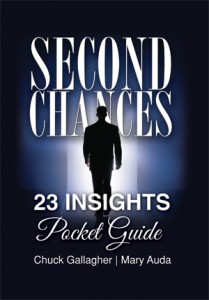 Second Chances: 23 Insights Pocket Guide
60-page Minibuk by Chuck Gallagher
Often things of great value can be found in small packages! This pocket guide outlines Chuck's 23 Insights from his book,Second Chances.
$4.99

---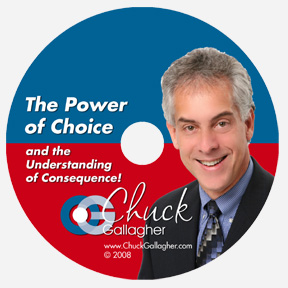 The Power of Choice and the Understanding of Consequence!
Have You Discovered the Importance of the Choices You Make in Life?
Audio CD by Chuck Gallagher
Get the best of Chuck's powerful speaking presentations on this compilation CD. He'll use his own experiences to paint a crystal clear picture of the relationship between choices and consequences. After hearing Chuck's message through his rare perspective, you'll gain a deeper understanding of the power of choice and how it relates to your own life.
$29.95

---

Shop our store with confidence. All orders are processed safely and securely.