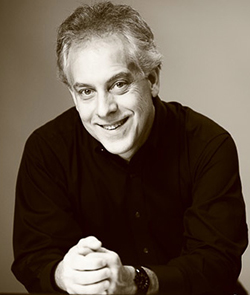 Chuck Gallagher
Ethics in sports is a serious matter, but talking about it doesn't have to be "a losing proposition."
Chuck Gallagher learned his lessons about ethics, choices and consequences the hard way—but now he shares his experiences so that others don't have to go through what he went through. You may have seen Chuck on TV, or heard him on CNN, CBS, NPR or other sports radio programs.  His insights are sought after for his strong position on ethics and ethical choices. Chuck's focus is ethics in sports—but his passion is empowering others.  His unique presentations on Sports Ethics clearly demonstrate he brings something to your team or organization that isn't often found in speakers and authors.
Currently President of SportsEthics.com and former Sr. VP of Sales and Marketing for a public company, it was the school of hard knocks that provided a fertile training ground for Chuck's lessons in success.  In the middle of a rising career, Chuck lost everything because he made some bad choices. He has since rebuilt his career and his life back to immense success. Chuck shares his life journey with his clients, the consequences of his unethical choices, and how life gives you second chances when you make the right choices. He connects the dots between behavior, choices and success.
Chuck gives his sports clients what they need to turn concepts into actions and actions into results. He offers tested and time proven methods that can enhance personal and professional performance.  Yet he keeps it real and honest and fun. He'll have your group asking for more because he knows that what is discussed today will yield results tomorrow! 
Chuck's new book, MONDAY MORNING ETHICS, has received numerous endorsements and has been described as one of those rare books that effectively bridges the gap between personal accountability and sports success.
Virtually every sports scandal, large or small, is due to bad ethics off the field. Bad ethics destroys athletic careers. Whether you are an athlete, coach, athletic director, association, trainer or anyone involved in the world of sports, Chuck's courses are for you.
Chuck and his family live in South Carolina. He is a Carolina Panthers and Atlanta Braves fan.  He ran track in high school and college.
E-mail: chuck@sportsethics.com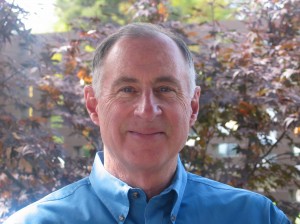 Bruce H. Wolk
Writer and Marketer
Bruce Wolk was initially trained as a research biologist before making the leap to marketing and marketing communications. He earned an MBA in marketing and management from Fordham University in New York. Along the way, he continued with courses in creative writing and English literature and has written for numerous magazines, newspapers and online publications. In support of his book projects he has been extensively interviewed on radio and television.
Bruce has co-written MONDAY MORNING ETHICS with Chuck Gallagher and day-to-day, is responsible for managing the marketing for SportsEthics.com.
Bruce has a lifelong love of sports, having played and coached soccer, run road races and marathons. While in the corporate world, Bruce was involved with a national promotional program with Minor League Baseball and helped sponsor events in collegiate wrestling, high school and collegiate volleyball and road racing and competitive rowing events. He is proud to be a Buffalo Bills and Denver Nuggets fan.